New Lissmac Deburring Machine - SMB-XS 300 G1E1
Over the holiday season, Bevco Installed a new Lissmac Deburring Machine – SMB-XS 300 G1E1 in the sheet metal shop. The deburring process is critical as freshly cut stainless steel's edges have sharp "burrs" which concerns the safety of both employees and customers.
<Stainless Steel Parts With Sharp Edges>
Bevco's Traditional deburring method is manually done by staff by using air powered disk grinders and dynafiles to remove the burrs. The process is repetitive and time consuming and it usually takes one full-time employee's labor.
Bevco purchased the new Lissmic Deburring Machine to increase productivity. This machine deburrs small parts ranging from 0.039" to 0.59" thick. The minimum part dimensions are 1.7"x1.7" and the maximum part width is 11.8".
Stainless steel sheet metal parts are inserted through the infeed of the machine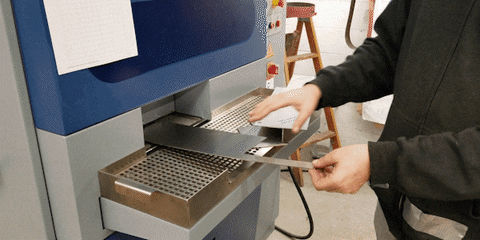 Then machine deburrs sharp edges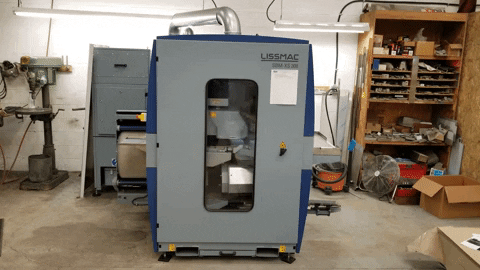 The deburred parts come out from the outfeed
<Deburred Parts>
Bevco's sheet metal workers are enjoying using the new machine and have already started to witness great results: 
-Increased productivity (manufacturing speed / quality of work)
-Safer deburring procedure
-Reduction of time spent on a repetitive task
Along with the new Trumpf Fiber Laser which Bevco installed in 2017, the Lissmac Deburring Machine will be another useful asset to enhance Bevco's production performance for the new year.
---