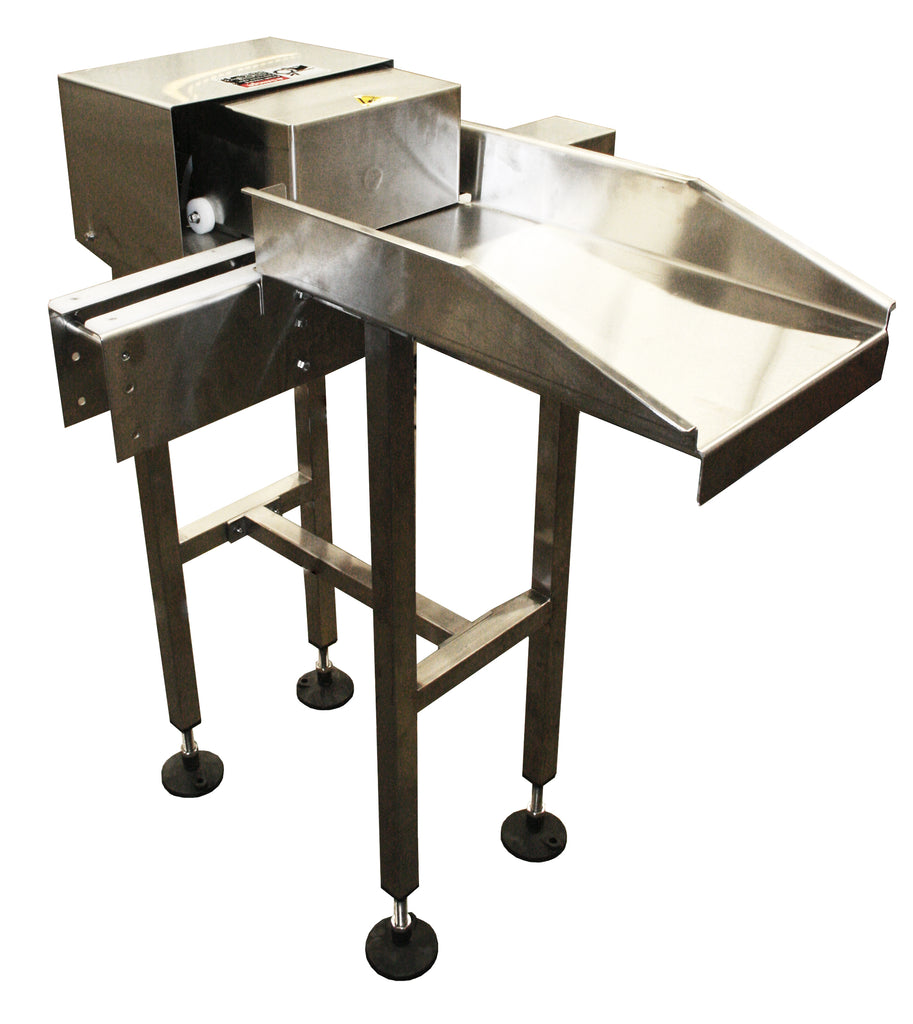 Case Pusher
Our pneumatic case pusher is a simple device used to push cases off the side of a conveyor perpendicular to the flow direction. It is typically used to move cases from one stage of the packaging process to the next, often from a case erector to a case packer.
These pushers use compressed air & pneumatic cylinders to push cases across the conveyor belt and are a simple, cost-effective way to ensure that cases are moved smoothly along the packaging line to improve overall efficiency.
Stainless Steel Construction
Control panel required for pusher operation
Compressed air supply required for pusher operation
The case pusher is customized for the specific needs of each packaging line. Please reach out to Bevco to discuss our case pusher options and how they can be integrated into your production line.